HISTORY
As the birthplace of arguably the first ever video game and home to the world's most popular free MMO, the East of England's role in videogame history cannot be overstated. In fact, the thriving UK games industry we know today might not have existed at all without the ZX Spectrum and the BBC Micro. These two machines, both developed in Cambridge, gave rise to a whole generation of bedroom coders who would go on to found companies and make some of the most important titles in UK videogame history, including Manic Miner, Dizzy and Grand Theft Auto.
Two of those bedroom coders were David Barben and Ian Bell. The pair met while undergraduate students at Jesus College in Cambridge and combined their hobbyist's talents to make the first prototype for Elite in 1983, an ambitious early 3D space sim that is considered among the most influential games of all time. A blueprint for space trading games like EVE Online, Elite is also considered to be the first ever truly persistent open world game, meaning everything from Grand Theft Auto to World of Warcraft has a little bit of Elite in its DNA.
While Ian Bell decided to step away from games in order to pursue his interest in computational mathematics, David Barben doubled down and founded Frontier Developments, now one of the biggest and most well known British independent game developers. In its near three decades in the business Frontier has produced best selling hits like RollerCoaster Tycoon as well as cult favourites like Lost Winds and is currently supporting its massively multiplayer reboot of Elite, Elite: Dangerous.
At the same time as Frontier was getting started, another Cambridge-based developer was winding down, eventually selling its name and hit IP to Codemasters. That company was Sensible Software, the creators of Sensible Soccer and Cannon Fodder who operated between 1986 and 1999. Founded by school friends Jon Hare and Chris Yates, Sensible Software was one of the most successful European games companies of its era despite consisting of less than a dozen staff at its peak. Sensible World of Soccer, released in 1994, was the only European game to be selected for Library of Congress for preservation and still played competitively to this day.
The same year Sensible Software folded was the year Jagex opened its doors. Specialising in java games for the web, the company released the java-based free-to-play MMORPG Runescape in 2001 to instant success. Within a year, the game had accrued more than a million users, encouraging them to launch a paid membership which has seen the company go from operating on a staff of a few dozen in the early 2000s to employing well over 500 in games jobs today.
Another team of bedroom coders turned studio heads were Tameem Antoniades, Nina Kristensen and Mike Bal. They, however, came a good 15 years after the likes of David Barben and the Sensible Software duo, striking a deal with Argonaut Games in 2000 to develop a whimsical multiplayer fighting game called Kung Fu Chaos. Today, the trio head up the studio now known as Ninja Theory, creators of Heavenly Sword, DmC and Hellblade: Senua's Sacrifice.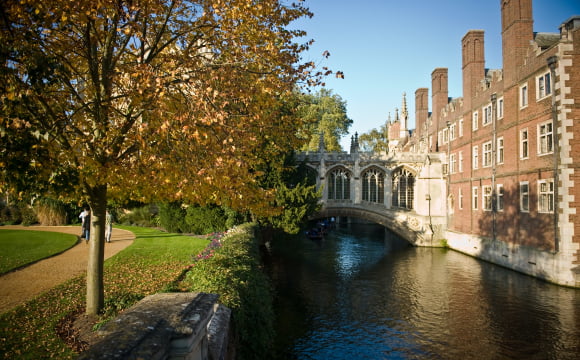 TODAY
East Anglian game developers are a hardy bunch. In an industry defined by constant turnover where studio buyouts, mergers and closures are a way of life, it boasts three studios that have been in the business for more than 20 years. Between them, Frontier Developments, Jagex and Ninja Theory have a combined 70 years in game development – now that's job security.
While the big three might be responsible for the most games jobs in the region, they're hardly the only teams in town. VR and AR specialists Immersive Studios have called Norwich home since 2018. Immersive have worked with a truly eclectic range of projects, including an educational platformer for the NHS and Wipeout-style futuristic racer made for home turbo trainers.
On the independent front meanwhile there's Miracle Tea in Ipswich, Inkle (the creators in 80 Days) in Cambridge and Nysko Games and Sketchbook Games in Colchester.
Game studios generally hiring include: Frontier Developments, Jagex and Ninja Theory.
THE AREA
Taking a stroll around the campus at Cambridge University, you'd be forgiven for wondering if you hadn't just stepped into a video game. Looking like some kind of bizarre portal from a modern Final Fantasy, the Corpus Clock is a striking, occasionally glowing ode to the passage of time located outside the University's Corpus Christi College. It features a grotesque mechanical grasshopper known as the "time eater" who munches each passing minute into oblivion. Put it this way: you'll never forget to seize the day while working a games job in Cambridge.
Not all the sightseeing spots in the East of England are quite as macabre; quite the opposite in fact. A must for boat enthusiasts and Bowie fans alike, the Norfolk Broads are a quaint and relaxing place to spend a day off. Though you can explore the 125 miles of navigable waterways on foot, cruising around in a rendered boat is the much more entertaining option, stop off at the likes of beach town Great Yarmouth, nature trails and various preserved historic buildings along the way.
If you like your outdoor excursions a bit more mysterious you might want to take a stroll through Rendlesham Forest in Suffolk, the site of the UK's most famous UFO incident. The forest's UFO trail will take you to the place that RAF servicemen claimed to have encountered a "craft of unknown origin" after seeing a strange pattern of lights descend into the trees.
Or if you'd rather sod all that fresh air stuff altogether, here's two suggestions. One is The Centre for Computing History, located on the outskirts of Cambridge. Here you can peruse 24,000 piece of bygone technology, including what's considered to be the first home computer, the Altair 8800, and several games consoles you've probably never heard of. (The Binatone TV Master? The Hi Saturn, Hitachi's own Sega Saturn variant?)
The other suggestion is beer – and lots of it. Bury St. Edmunds in Suffolk is home to the UK's largest brewer, Greene King which has a museum to visit and plenty of opportunities for tasting. In Southwold, Suffolk you'll find the Adnams Brewery, another of the oldest and most recognisable traditional British breweries. They have a tour too, as well as a gin making workshop. If you want to sample a world of beers without leaving Norfolk, take a trip to the Beers of Europe warehouse. If you want to try a Lithunian interpretation of an Irish dry stout, this is the place.
COMMUNITY
Running since 2014, the Norwich Games Festival has packed out the city's Forum complex on an annual basis for a free public event that brings together developer workshops, retro gaming and indie game showcases. It's also a great place to find out about local gaming communities like Nintendo Norwich, an officially endorsed meetup group for Ninty heads of all ages.
Nintendo Norwich are one of several communities that meet at Norwich's One Life Left cafe, another being the Norwich Amiga Group, where members swap obscure discs and muck in to repair each others' antique gear.
Speaking of antique gear, Retro Replay has tonnes of the stuff. The arcade located in Norwich's Castle Mall has nearly 100 retro cabinets to try, from arcade standbys lik Point Blank and DDR to Square developed fighting game curiosity Ehrgeiz.
For developer specific meetups there's Cambridge Game Creators who run monthly pub meetups as well as the occasional workshop. There's also Norfolk Indie Developers, who host show-and-tell sessions and fireside chats with industry experts.
USEFUL LINKS
Tourism: https://www.visiteastofengland.com/
Tourism: https://www.visitcambridge.org/
Tourism: https://www.visitnorwich.co.uk/
Community: https://www.gameanglia.co.uk/
Community: https://norwichgamesfestival.co.uk/
Community: https://www.meetup.com/Cambridge-Game-Creators/
Article by Andrew Gordon