History
When people talk about Scotland punching above its weight, they'll usually trot out things like inventions, scientific discoveries, alcohol and maybe even poetry. But as far as modern day examples of world-beating Scottish ingenuity go, you'd struggle to find a better candidate than one of the most successful and recognisable entertainment properties of all time, Grand Theft Auto.
That said, there's much more to the history of game development in Scotland than Rockstar North, and it starts with jute bags. The small coastal city of Dundee, now very much the heart of the Scottish games community, used to be at the forefront of producing these hardy canvas carriers, with more than half of the city's population having jobs in the industry. When demand started to decline due to overseas competition however, companies like the US watchmakers Timex saw an opportunity and snapped up the spare labour and industrial facilities for themselves.
It was in a Timex factory that the ZX Spectrum manufactured, establishing Dundee as a hub for affordable home computing. The technology trickled its way into the community, eventually cultivating an amateur computer club scene from which the likes of DMA Design founder David Jones emerged. Along with fellow computer club attendees Russell Kay and Mike Dailly, Jones produced Scotland's first smash hit game with Lemmings in 1991. So fundamental was the success of Lemmings to the Scottish tech industry that the feat is now commemorated in bronze in a small park overlooking the River Tay, where three of the titular creatures can be spotted scampering up a wall.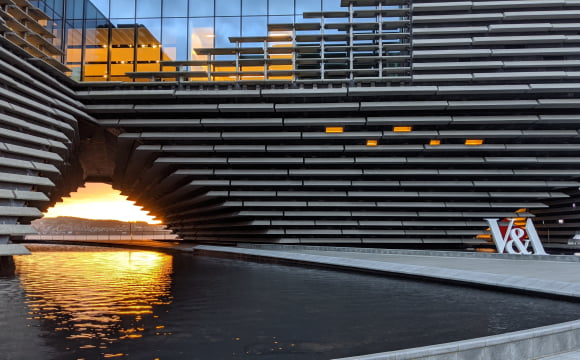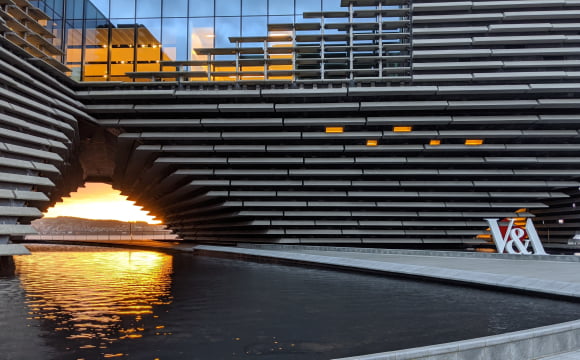 DMA later introduced the world the Grand Theft Auto in 1997, the same year that, just a few minutes down the road, the University of Abertay launched the world's first computer games degree. As the talent pool grew, so too did the industry, with members of DMA splintering off to form their own studios, like Denki in Dundee and VIS Entertainment in Edinburgh, demonstrating an independent streak that thrives within the Scottish games community to this day.
Moving into the 2000s, DMA continued to go from strength to strength under their new name Rockstar North, while the advent of mobile games gave rise to companies like Tag Games and Cobra Mobile. Microsoft, meanwhile, made two big Scottish investments – one in Real Time Worlds, whose Crackdown proved to be an early hit for the Xbox 360, and one in 4J Studios, who they enlisted to deliver the console editions of Minecraft.
NOW
Today, the Scottish games industry continues to grow, with dedicated higher education games programmes now offered in Edinburgh, Glasgow and by the University of the Highlands and Islands, jobs being listed across the country, and big ticket companies like Unity and Epic having procured Scottish addresses. There's also a vibrant and highly creative scene of smaller studios and indie teams, from the likes of No Code (who released the BAFTA-winning Observation in 2019) to the Dundee-based Biome Collective, a collaborative group of artists and game developers who have produced interactive installations with the V&A Dundee and National Museum of Scotland.
Scotland's games sector is mostly split between Dundee, Edinburgh and Glasgow. Dundee boasts a slew of small to midsize studios, including 4J Studios, Hutch, Unity, Tag Games, Cobra Mobile, Hyper Luminal, Team Junkfish, Pocket Sized Hands, Stormcloud Games and Puny Astronaut, as well as the quite a bit larger Outplay and Rockstar Dundee.
Edinburgh, on the other hand, is home to Rockstar North, Fanduel and Build a Rocket Boy, along with smaller and growing studios like Ant Workshop, Glitchers and Keelworks, as well as games tech companies like Speech Graphics, Krotos, Kythera, and another Unity office.
Over in Glasgow you'll find midsize team Blazing Griffin, animation/VFX house Axis, as well as Chunk and No Code, while elsewhere around Scotland are Rivet Games in Stirling, Firefly Studios in Aberdeen and Hunted Cow in Elgin.
Game studios generally hiring are: Rockstar, Outplay and Build a Rocket Boy.
THE AREA
The great thing about taking a job in Scotland is that, as well as the entire game development community, you have the whole country on your doorstep. Edinburgh and Glasgow are just under an hour from each on public transport, while Dundee is around an hour and half from either city. A few hours drive from the central belt could find you in the Cairngorms (the UK's biggest national park) or perhaps in Glen Coe, a veritable playground for outdoor enthusiasts that boasts some of the most breathtaking views Northern Europe has to offer.
Indeed, the outdoors is where Scotland truly excels (which is ironic for a country synonymous with rain). With nearly 300 Munros to conquer and, of course, the West Highland Way is a paradise for hikers. There's plenty on offer for cyclists too – daredevil mountain bikers can test their mettle on 7Stanes black trails, while long distance cyclists can enjoy a bike-friendly, island-hopping tour of Scotland's outer reaches. Snowsports are also covered, thanks to an abundance of highland resorts and artificial slopes throughout the country.
Those who prefer their fun indoors won't hurt for things to do either. There's plenty of prestigious museums and galleries to perouse (many for free!) and let's not forget Scotland's most famous passtime – going down the pub. From lovingly preserved historic pubs hosting live traditional music to the cutting edge of craft beer (Scotland is home to Brew Dog after all), there's endless opportunities for a tipple. You can even down a can while playing a Super Monkey Ball machine, complete with banana joystick, at Glasgow's Super Bario.
On the subject of drink, many of Scotland's whisky and gin distilleries are open to the public and are a fascinating visit – who doesn't want an insight into the production of some of the world's most revered drinks?
Speaking of the world renowned, film lovers have two premiere festivals two choose from with the Edinburgh Film Festival and Glasgow Film Festival, and for anime fans, the Scotland Loves Anime festival is simply unmissable. Glasgow is also a legendary hotspot for live music, being home to numerous iconic venues (the Barrowlands!) and hosting dozens of music festivals per year, from big name events like TRNSMT and Celtic Connections to more DIY, underground blowouts like Stag and Dagger and Tenement Trail.
GAMES COMMUNITY
Scotland enjoys a tight knit and very sociable (it's probably the drink) games community. There's plenty of games-oriented hang out spots, like The Mousetrap in Edinburgh, R-CADE and Super Bario in Glasgow and Abandon Ship in Dundee, and a strong tabletop scene throughout the country.
BertWednesdays is a long running "Geeky social group" started by game devs that organises get-togethers in various places, while edindies is – no surprises here – an indie dev focused meetup in the capital.
Not to be missed is Games are For Everyone, a recurring indie game showcase/banger club night that pairs elaborate, custom-made installations with guest DJs in Edinburgh's sprawling, dungeon-like venue The Caves. Expect some of the daftest games you've ever played and a night to remember.
Much of the goings on in the Scottish games scene are catalogued by the Scottish Games Network.
USEFUL LINKS:
Tourism: https://www.visitscotland.com/
Working in Scotland: https://www.talentscotland.com/live
Community: https://scottishgames.net/
Community: https://scotgamedev.org/
Article by Andrew Gordon