HISTORY
Technically the South West's oldest company in the games business wasn't a game developer at all until recently. Founded in Bristol in 1972, the creators of Wallace and Gromit Aardman Studios first crossed paths with the industry in 2000, when Eidos published a Chicken Run tie-in developed by Blitz Games. The studio began hosting its own flash games in 2006 and since then has released a number of co-developed games for mobile platforms and consoles, including educational apps for children and games based on the Shaun the Sheep license.
As far as more traditional game developers go, one of the first in the region was Probe Software. Founded in 1984 by Fergus McGovern and Vakis Paraskeva, Probe were a prolific developer of ports who worked on alternative versions of classics like Lemmings, Smash TV and OutRun. Probe was well known for including easter eggs in their ports, like the "Fergality", a bonus move named after McGovern hidden in the Mega Drive version of Mortal Kombat 2. Probe was acquired by Acclaim in 1995 and continued to operate until 2004, when its parent company went bankrupt and the studio was shut down.
Another early South Western developer was Hothouse Creations in Bristol. Established in 1996 by Martin Carr, Peter Moreland and Rob Davies, Hothouse scored a hit straight out of the gate with Gangsters: Organized Crime, a Godfather inspired strategy game that sold half a million copies between 1998 and 1999. The team grew quickly in the following years while developing a number of games based on television properties like Who Wants to Be a Millionaire?, Sky Sports and American Idol. In 2005 Hothouse came full circle with their last title Crime Life: Gang Wars, another title focused on criminal gangs, albeit in a more GTA inspired vein.
Active at the same time as Hothouse was Psygnosis Stroud. The story goes that the legendary Liverpool-based developer set up a studio in the South West specifically to siphon off employees from MicroProse, whose Chipping Sodbury based UK arm had undergone significant financial struggles since the 1992 economic collapse Black Wednesday. By the time Psygnosis Stroud released G-Police in 1997 they had around 70 staff and were a significant development team in their own right. Even so, the studio shutdown in the early 2000s following Sony's acquisition of the Psygnosis brand. MicroProse UK followed suit in 2002, shortly after publishing their final release, Grand Prix 4.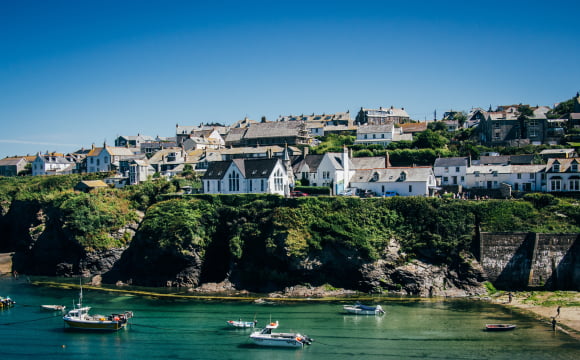 TODAY
The video game landscape of the South West is a whole lot different today than it was in the 90s and 2000s. While places like Bristol and Gloucestershire used to be affordable outposts for national and international multi-studio companies, today they are a breeding ground for smaller and independent studios (again, the cheaper cost of living certainly helps).
Another factor helping to cultivate the South West's game community however is Bristol Games Hub. A non-profit organisation and co-working space created by local studios Auroch Digital and Opposable Games, the Bristol Games Hub offers affordable, flexible deskspace to developers in the area. Ground Shatter (creators of Fights in Tight Spaces) and Out of Bounds (a single person studio that's worked with Aardman and the Roald Dahl estate) are just two of a dozen companies based out of the space. Auroch Digital themselves are a versatile studio that has made both physical and digital games, including original IP like their robot settlement game The Colonists and licensed games, like the murder mystery card game Agatha Christie: Death on the Cards.
Ndemic is another Bristol team. The company was formed following the gargantuan worldwide success of Plague Inc., which was a number one bestseller on the Apple app store in 2012. The game has since been downloaded more than 85 million times, with Ndemic developing a number of console and PC based offshoots as well as military themed spiritual sequel Rebel Inc.
Mobile Pie, meanwhile, is an award winning mobile developer formed in Bristol in 2008. The studio has worked with the likes of BBC, Channel 4 and Aardman on various children's games, including two titles based on the CBeebies and Sesame Street co-production The Furchester Hotel.
Though not game developers per se, two more Bristol-based companies those seeking games jobs should be aware of are Thought Den and Axis Studios. The former has developed a whole host of applications for prestigious institutions like The British Museum, The National Museum of Scotland and Tate. Axis Studios, on the other hand, are a visual effects studio that's produced cinematics for games like Sackboy: A Big Adventure and Heroes of the Storm.
Looking outside of Bristol, there are teams dotted all around the South West. In Plymouth you'll find Mutant Labs, a games and animation studio that's teamed up with Cartoon Network and musicians like Metronomy to make bite-sized games and stylish interactive promos. Cornwall is home to award-winning VR specialists Triangular Pixels, while in Gloucester is maybe the only mobile games studio operating out of a repurposed Roman museum, Neon Play, whose catalogue has accrued more than 130 million downloads. Lastly Amuzo are a BAFTA nominated studio in Bournemouth that's worked on LEGO and Star Wars properties.
Technically outside the region but close enough that they warrant mention here are Stainless Games in Newport on the Isle of Wight. The independent developers of Carmageddon have been a steady employer for nearly two decades with more than 40 titles under their belt across various genres.
Games studios generally hiring include: Antimatter Games, Axis Studios, Triangular Pixels and Stainless Games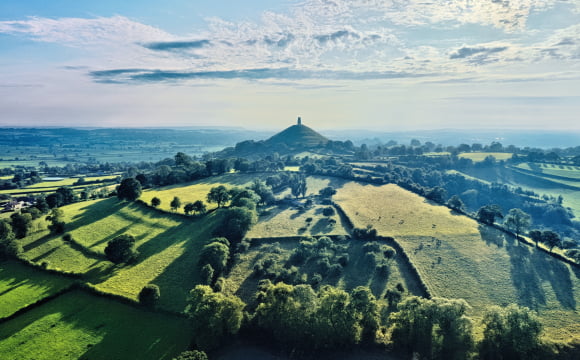 THE AREA
Nabbing a games job in the rest of the country's holiday spot maybe doesn't sound all that appealing on paper but many of the reasons why the South Coast is such a popular destination are also what make it such an interesting place to live and work. Yes it has some spectacular beaches but it's also an expansive, geographically diverse region steeped in history and with its own distinct culture. While visitors can enjoy a surface level taste, South Westerners get to live it.
You've got the South West Peninsula with coastal spots like surfer's paradise Cornwall and Devon's so-called English Riviera, but you've also got the historic Roman getaway Bath, arty hipster hubs like Bristol and Falmouth and the transportative English countryside of the Somerset Meadows, where you'll find the otherworldly Glastonbury Tor and rare species of birds and plants you're unlikely to see anywhere else in the UK. Stonehenge is the most famous of the South West's many unique locales, but there's also the literally legendary Tintagel Castle (where you'll also find Merlin's Cave) and the trippy Lost Gardens of Heligan, to name a couple.
Food and drink are a big part of South Western culture. The West Country is home to some of the finest and strongest ciders in the world and is naturally overflowing with places to try the stuff and see how it's made. Healey's Cornish Cyder Farm near Cornwall offers a behind the scenes tour of the entire manufacturing process while the Apple Cider Boat in Bristol is a great place to drink in some quayside afternoon sun along with your cider of choice.
While everyone loves a Cornish pasty, you've got to pick a side when it comes to scones. Both Devon and Cornwall claim the British institution of cream tea (tea served with scones, jam, and clotted cream) and their own and each has their own variation (in Devon, the cream comes first while the Cornish begin by spreading the jam). Choose your alignment and defend it passionately.
COMMUNITY
As well as for developers to work, The Bristol Games Hub offers lots of opportunities for folks with games jobs to get together, including talks, games jams, the Bristol Unity Game Developers Meetup, the Bristol Unreal Developers Meetup and a special event for making rivals and enemies called the Bristol Games Hub Anti-Social.
Game developers in Plymouth can keep tabs on one another thanks to the Plymouth Game Devs meetup group while Exeter has its own games festival, Game>Play. First held in 2019, Game>Play includes interactive live shows, art exhibitions and loads of opportunities to enjoy games new and old in a friendly public setting.
USEFUL LINKS
TOURISM: https://www.englishriviera.co.uk/
TOURISM: https://visitbristol.co.uk/
TOURISM: https://www.visitcornwall.com/
COMMUNITY: https://bristolgameshub.com/
Article by Andrew Gordon