HISTORY
The history of game development in Wales might well start in Kentucky. Supposedly modelled on Kentucky's Mammoth Caves, Will Crowther's text adventure Colossal Cave Adventure made waves across the computing world when it was released in 1978, including in the rural county of Dyfed in southwestern Wales. It was there that a new games company called Abersoft developed their own variant of the game for the ZX Spectrum called Adventure 1. Abersoft, led by programmer John Jones-Steel, developed a number of games and ports through the 80s and early 90s. Today, the company is probably best remembered for its widely used Spectrum compiler, Abersoft Forth. It was Jones-Steel's next venture, however, that became Wales' first big success story.
In 1995, Jones-Steel and David Rowe co-founded a new company in Aberystwyth called Broadsword Interactive. A truly cross-media endeavour likely long before the phrase "cross-media" was common parlance, Broadsword Interactive was a video game offshoot of Welsh television company Broadsword Productions. It made sense that Broadsword would move into the video game market – their most popular programme was the plainly video game inspired children's game show Kinghtmare, which itself received two Activision-published video game adaptations.
Active between 1995 and 2009, Broadsword Interactive's biggest hit was a cross-media production in its own way – the unlikely Dance Dance Revolution competitor Dance:UK. Featuring licensed music from big name British pop acts like Liberty X, Sugababes and 5ive, the game took the local market by storm, selling half a million copies during its first Christmas on sale. Broadsword went on to develop a further five Dance games, culminating with the release of Dance Party: Pop Hits for the Wii and PS2 in 2009.
Established two years later in Pencoed was Wales Interactive, the biggest name in Welsh games development today. The mid-sized studio are two-time winners of the BAFTA Cymru Games Award and carry on the apparent tradition of cross-media production in Welsh game development with their wide catalogue of FMV games, including the 2017 crime drama Late Shift and 2020 interactive rom-com Five Dates.
Wales is also home to one of the most recognizable names in British gaming history, Jeff Minter, of Llamasoft. Though originally from Reading, the creator of psychedelic shooters like Tempest 2000 and Space Giraffe currently resides on a farm near Carmarthen.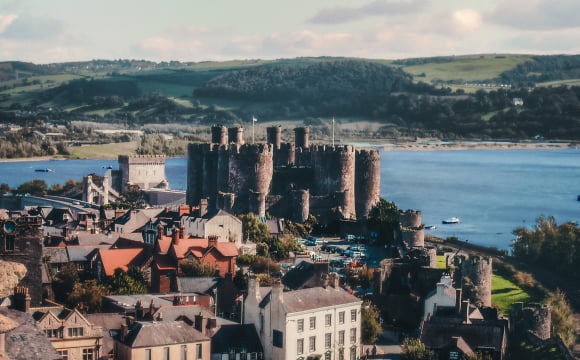 NOW
Wales has never historically been a video games hub but today there are more than 50 companies in the country and a fair amount of games jobs on offer. Wales Interactive are probably the best known studio, having evolved to become an indie publishing label as well as developer that straddles the line between video games and film.
Indeed, the intersection between video games and other industries is a fruitful area for games jobs in Wales. Take Sugar Creative, for instance, a digital media company that's developed game-style AR applications for the likes of BBC, Dr. Suess and the UK government. Their recent projects include a new interactive Wallace and Gromit story called The Big Fix-Up co-developed with fellow Welsh team Tiny Rebel. Tiny Rebel themselves are the epitome of cross-pollination between industries, being a games focused spinoff of the international brewing company of the same name.
Jam Creative are another Welsh team that's worked on AR products, including the virtual component of the Natural History Museum's recent touring Dippy the dinosaur exhibition. Thud Media, meanwhile, is a web and mobile-focused creative company that's made games for Transport for Wales and the Welsh language television channel S4C. A games and animation studio, Picmo have made educational games like Y Pod and Saba: The Word Hunter which aim to promote Welsh usage for children.
That said, there are conventional game developers in Wales too. Goldborough Studio is an independent developer that has contributed to 11 games and is currently working on its first internally developed title. Dakko Dakko, meanwhile, has released four original titles, including 2D VR adventure game Pop-up Pilgrims, and helped port Simogo's Year Walk to the Nintendo WiiU.
Anyone interested in games jobs in narrative design should be aware of Talespinners. The Cardiff-based outsourcing studio has provided writing support to dozens of well known titles including Destruction All-Stars, Disco Elysium and Soma. The studio also offers a mentorship programme which helps aspiring game writers pitch and develop a piece of interactive fiction through to completion. Similarly, North Wales Quantum Soup also focus on original story-driven games for all platforms, including Talesinger and Annwn, and have done contract work on a number of other projects including VR game Doctor Who: The Edge of Time".
Games studios generally hiring include: Thud Media
THE AREA
Living in Wales is the closest you'll come to living in a real life fantasy novel. Often called the castle capital of the world, Wales is a land steeped in myths and legends that boasts a higher density of castles than any other nation in Europe. It's also a country where sheep supposedly outnumber people and town names can be 58 letters long, most of which are consonants. The Welsh have a great deal of pride in their language and identity, and rightly so. Unfairly lumped in together with England on the global stage, Wales is a distinct and fascinating nation with a wealth of culture greatly disproportionate to its relatively humble size.
Castles are of course one of Wales's big attractions and you'd really have to live there to stand a chance of visiting all 600 plus of them. Highlights include: Caerphilly Castle, the biggest castle in Wales and second largest in Britain; Powis Castle, with its striking red gritstone hue and lush gardens; and Conwy Castle, a stunningly preserved fortress nestles in the Snowdonian landscape.
Speaking of landscape, Wales's rugged terrain and ample coastline offer loads of opportunities for outdoor fun. Some offbeat suggestions are gorge walking in Brecon Beacons National Park, which will see you hopping over crevices and battling through waterfalls, and underground exploring, whether it's a historical visit to one of Wales's mining museums or to the fluorescent subterranean playground Bounce Below. Up in North Wales you'll find a particularly unconventional camping spot courtesy of the Anglesey cliffs, where local climbing academy Gaia Adventures offers an overnight experience dangling above the sea on a suspended portaledge.
The Welsh capital has seen an influx of attention and development in the last couple of decades thanks in part to the BBC's presence in the city and today it's one of the most exciting places in the UK to work in the creative industries, games included. Cardiff is a small city, meaning it's walkable and boasts a strong sense of community, hitting a nice balance between having cosmopolitan amenities like trendy bars and restaurants, independent shopping and decent events venues while maintaining a friendly neighbourhood feel. Games enthusiasts should check out Chance and Counters, a well-stocked board game cafe located in a classy Victorian building and The Arcade Vaults, a non-profit gaming library-cum-community centre that invites visitors to learn about, play and even make games.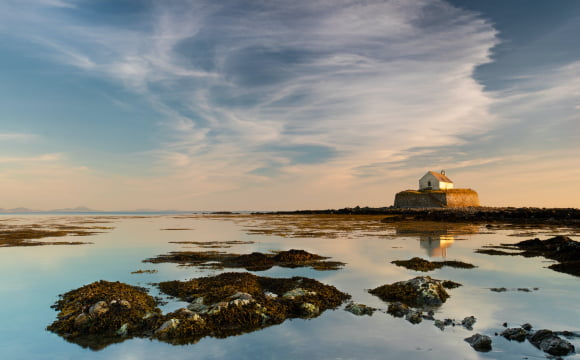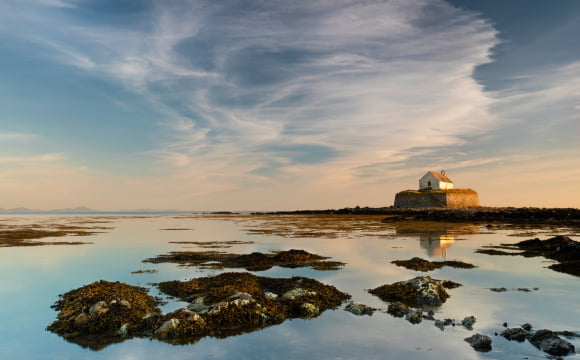 THE COMMUNITY
Games Wales are your one stop shop for keeping up to date with the Welsh game development community. The voluntary organization keeps a directory of all the developers in the country and runs events, including lectures, meetups and game jams. Many of the events are hosted at The Arcade Vaults, including showcase days for projects by local devs and game-themed quiz nights.
Useful Links
TOURISM: https://www.visitwales.com/
TOURISM: https://www.visitcardiff.com/
COMMUNITY: https://gameswales.org/
Esports Wales: https://esportswales.org/
Esports Wales discord: https://discord.gg/kmk2S4VekR
Article by Andrew Gordon